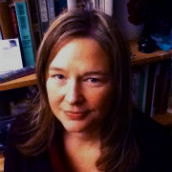 Research Description
Set theory
Mathematical logic
Education
PhD in Mathematics, 2001, Boston University 
MA in Mathematics, 2000, Boston University
MA in Philosophy, 1995, Boston University 
BA in Philosophy, 1992, University of California at Santa Cruz
Publications
"On the equivalence of Playfair's axiom to the parallel postulate", (with Brown, Castner, Davis, Seryozhenkov, and Vargas), Journal of Geometry, (2019) 110:42.
"Sizing the Infinite, Seeking Eternity," Brown U Diop (E. Brown, & C. Diop), Kapsula, Volume 3 "Good Measure," , March 2016, pp 11-16 and cover.
"Uncountable superperfect forcing and minimality," E. Brown and M. Groszek, Annals of Pure and Applied Logic 144 (2006) 73–82.