September 6, 2019
JMU's Strategic Plan, 2014-2020
In 2012, President Alger charged the Madison Future Commission, a group of 160 or so faculty, staff, students, alumni, former Board of Visitors members and representatives from our local community, with laying the groundwork for the university's 2014-2020 strategic plan. The results of the commission's work will be reviewed by the JMU Board of Visitors in January 2014.
Archived Strategic Plans
The Madison Commission was formed in 2006 to provide input to President Rose to be considered in our planning endeavors for the years 2006-2012.
In 1998, the Centennial Commission was asked to assist President Rose in identifying the characteristics that ought to define James Madison University in 2008 at its centennial.
Strategic Planning & Engagement
Sheldon Hall
MSC 7507
71 Alumnae Drive
Room 223
Harrisonburg, Virginia 22807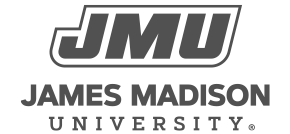 800 South Main Street
Harrisonburg, VA 22807
Contact Us