March 17, 2020
On December 10, 1998, Dr Linwood Rose met with a group of seventy representatives of the University and its outside constituencies and asked them to assist him in identifying the characteristics that ought to define James Madison University in 2008 at its centennial. Under the leadership of its two co-chairs, former Rector of the Board of Visitors, Mr. Alexander Berry and Psychology Professor Dr. Virginia Andreoli-Mathie, the Commission heard from national consultants, held public meetings, posted updates and received feedback on the University's web site and met in subcommittees during the Spring Semester 1999. On May 11, 1999, the Commission forwarded to Dr. Rose its final report. 

Within the report were the characteristics that the Commission identified as part of their vision for James Madison University in 2008. During the summer of 1999, the University's Division Heads and the University's Board of Visitors reviewed and modified these characteristics. The Defining Characteristics approved by the Board of Visitors have become the framework for the University's planning activities in subsequent years.
Click here to view the archived Centennial Commission report, including President Rose's charge to the commission.
Strategic Planning & Engagement
Sheldon Hall
MSC 7507
71 Alumnae Drive
Room 223
Harrisonburg, Virginia 22807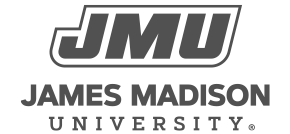 800 South Main Street
Harrisonburg, VA 22807
Contact Us