IIHHS Speakers Bureau - Suicide Prevention
August 12, 2020
Jane Wiggins, Ph.D.
Program Director
wigginjr@jmu.edu
540/568-8901
Topics:
Preventing suicide in school, campus or community settings
Natural helper training- an important strategy for preventing suicide
ASIST - Applied Suicide Intervention Skills Training (2-day course)
Mental Health First Aid (1-day course)
Preventing Suicide - Some things we've learned
Bio:
Jane holds a doctoral degree in psychology from Syracuse University and a masters' degree in education from Bucknell University. She served as a school psychologist for over 30 years during which time she developed expertise in school-based crisis intervention and suicide prevention. Dr. Wiggins has been supporting this work in K-12, campus and community settings since 1995. in 2009, Dr. Wiggins became the director of the Campus Suicide Prevention Center of Virginia, an office within the Institute for Innovation in Health and Human Services at James Madison.
Institute for Innovation in Health and Human Services
Campbell Building
MSC 9010
755 Martin Luther King Jr. Way
Harrisonburg, Virginia  22801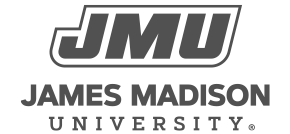 800 South Main Street
Harrisonburg, VA 22807
Contact Us