Donna Garber: Academic Advisor
Ed.S. Clinical Mental Health Counseling
M.A. Clinical Mental Health Counseling
B.S. Individualized Studies - Healthcare Science and Leadership
Donna started at JMU in the IdLS department in 2007. She is a JMU Alum and currently serving as a Professional Advisor in the Hart School. She holds a Bachlor of Science degree in Individualized Studies focusing on Healthcare Science and Leadership. She also earned a M.A. and Ed.S degree in Clinical Mental Health Counseling from JMU. Donna's advising approach is holistic and developemental, focusing on the over all well-being of students. 
Her research interests are in the counseling needs of college students and community, counseling needs of first responders, and the physician/paitent communication and relationship.
Donna enjoys reading, cooking, spending time with friends and family and playing with her rescue dog, Bella. 
Interdisciplinary Liberal Studies
Gabbin Hall
MSC 1105
971 Madison Drive
Room 118
Harrisonburg, Virginia 22807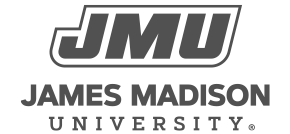 800 South Main Street
Harrisonburg, VA 22807
Contact Us