How to Declare an IdLS Major, IdLS Concentration, and Education Minor
Step 1 - Log into MyMadison, Select Student Center. 
Step 2 - Select Major/Minor Change form "Other Academic ..." dropdown Menu. 
         a.  To add IdLS select Add Major/Minor. 

               To narrow your search, select the plan type, change the criteria of plan description to contains and  
               enter Interdisciplinary. 
         b. To drop a program of study select Drop Major/Minor.
          c. To update a concentration for an exisiting program of study select Add/Change Concentration.
Step 3. After all requestd are entered select Submit Request. 
You will then need to meet with an adivsor in IdLS to complete the process. 
Meet with an IdLS advisor, Dr. Matt Chamberlin, chambema@jmu.edu, Maury Hall 118B or Mrs. Donna Garber, garberdv@jmu.edu, Maury Hall 118, for transcript review, Math Placement Test evaluation, program review, concentration selection, and long-term program planning.
– Meet with College of Education Department Head for review of Pre-Professional/Minor program requirements, application process, Education Advisor assignment, and Declaration form signature.
All students declaring as freshmen, after classes begin, will meet with Michelle Hughes, 540-568-3862, hughesma@jmu.edu, Memorial Hall 7230, in the College of Education after they have met with an IdLS advisor.
Interdisciplinary Liberal Studies
Maury Hall
MSC 1105
971 Madison Drive
Room 118
Harrisonburg, Virginia 22807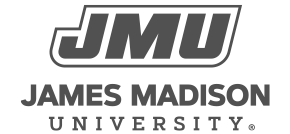 800 South Main Street
Harrisonburg, VA 22807
Contact Us