"I am a Transfer Student"
Will everything I took at Community College transfer?
If you earned a 'C' or better in your classes the credits will transfer, however the courses may not transfer course for course. What this means is that not all courses are created equally. A History class at community college may not be the same at JMU and a math class at community college may not to be the same as that required for Interdisciplinary Liberal Studies because the math is very specific. 
How do I know what classes to take at Community College?
At your community college there should be an advisor from JMU. You should make a point to meet with this person in order to stay on track to take the classes that will count for the IdLS core. This advisor information can be found at: Transfer Advising Coordinators 
Additional information related to transferring to JMU can be found here: Transfer Advising

Will I be able to get into classes when I come to transfer orientation?
Yes. When you come to orientation we will work with you to plan a schedule. You will then enroll in classes and assistance will be available should you have any questions. 
If I am transferring from a four-year school will any of my non-general education classes count for anything in IdLS?
Courses are evaluated and handled on a case-by-case basis.
As a transfer student, do I have to take the Math Placement Exam?
Yes you must take the Math Placement Exam in order to place into the correct IdLS math class. Please take the test seriously and do your best.
As a transfer student, will I have opportunity to study abroad?
We will evaluate your transcript to determine how your program will progress. We will do all we can to assist you to make a study abroad experience possible. JMU offers short-term experiences during May terms and there are even Spring Break trips so there are lots of opportunities. Visit the Center for Global Engagement for more information. 
Interdisciplinary Liberal Studies
Maury Hall
MSC 1105
971 Madison Drive
Room 118
Harrisonburg, Virginia 22807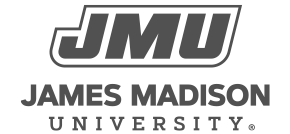 800 South Main Street
Harrisonburg, VA 22807
Contact Us