Bobby Zaepfel: Records and Customer Service Coordinator
As a member of the HR Business Services Team, Bobby leads and supports project management initiatives outside of HRMS.  He provides strategic analysis planning and coordinating for all HR-related records and imaging system (Nolij) information technology support, guidance and consultation to all members of the HR staff.  He also manages the document imaging function in the HR office, including record management, workflow, retention and destruction planning, organization and processing.  Bobby is responsible for creating a strategic approach to record keeping management in HR ensuring that all record-keeping systems conform to state, federal and JMU policies and guidelines.
Bobby has been at JMU since 2008 and joined Human Resources in 2013.  He holds both a Bachelor's Degree in Broadcast Journalism and Master's Degree in Corporate Communications from Duquesne University.  He is currently seeking a second Master's Degree in Adult Human Resource Development with a concentration in Leadership and Facilitation through the College of Education at JMU.
Bobby provides consultation to internal and external customers in regards to electronic records management and training for the HR staff.  Bobby has facilitated and presented at both the 2016 CUPA-HR Southern Regional Conference and 2017 SHRM Annual Conference and Expo in New Orleans.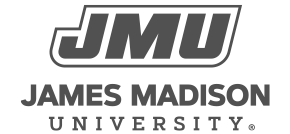 800 South Main Street
Harrisonburg, VA 22807
Contact Us