Joanna Swartley: Front Desk Administrative Assistant
Joanna joined the Human Resources Team at James Madison University in January 2018. She provides a high level of customer service to both external and internal customers and administrative support for the HR team.
Joanna took courses at JMU as an undergrad to help her complete a BS degree in Business Education at Eastern Mennonite University. Additional grad courses taken at JMU helped her maintain a Virginia state teaching license. For many years Joanna taught business classes at Eastern Mennonite High School, Massanutten Technical Center, and EMU. She served eight years as the bookkeeper at Rockingham Eye Physicians and most recently served as the Administrative Assistant to the Seminary Dean at EMU.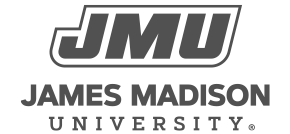 800 South Main Street
Harrisonburg, VA 22807
Contact Us