Meghan Schaeffer: Leave Specialist
As the Leave Specialist, Meghan manages all facets of the leave system including system requirements, testing, reporting, and data integrity. She also counsels employees concerning leave. As a member of the Benefits team, Meghan provides customer service to JMU faculty and staff in regards to their benefits and facilitates various benefits-related training courses. She is also responsible for keying and managing employment data into the Commonweath's Personnel Management Information System (PMIS). Meghan is the on-campus point of contact for the Stuart Hall School tuition discount benefit.
Meghan has been employed with James Madison University since July 2013. Prior to her role as the Leave Specialist, Meghan was the Assistant to the Human Resources Director and Office Manager. She holds a B.S. from Virginia Tech in Education and is also a Society of Human Resources Management Certified Professional (SHRM-CP). She is a member of Society of Human Resources Management (SHRM), the Shenandoah Valley chapter of the Society of Human Resource Management (SVSHRM), and the College and University Professional Association for Human Resources (CUPA-HR). Meghan serves on the SVSHRM Board of Directors and teaches the SHRM Essentials of Human Resources Management course for JMU Outreach and Engagement.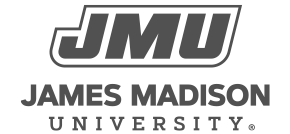 800 South Main Street
Harrisonburg, VA 22807
Contact Us