Gary Griffin: Assistant Director of HR, Business Services
As Assistant Director, HR Business Services, Gary Griffin provides functional planning, design, implementation and support for PeopleSoft HRMS, including integration to JMU and State systems.  Gary has worked at James Madison University since 2012, and has over twenty-five years of experience in the information technology field as a collaboration analyst, solutions architect, systems engineer, and database administrator.
Gary serves as a volunteer mentor for the Office of Student Accountability & Restorative Practices.  OSARP partners to facilitate student development and civic responsibility. As part of this mission, students can be sanctioned to a number of educational programs designed to provide opportunities for growth and learning.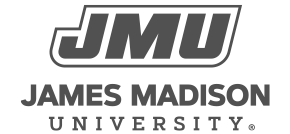 800 South Main Street
Harrisonburg, VA 22807
Contact Us