Michelle began her career here at JMU in 2002, she joined the HR Team in March of 2003 as the Management Services Team Assistant. She has 12 years of experience in JMU's HR and a total of 16 years' total experience in Human Resources. Michelle is a 2009 graduate of Blue Ridge Community College with an Associates of Business Management.
Michelle has had many roles within HR and has experience with Performance Evaluations, ePAR's and eVA transactions. She is familiar with the state benefits options, retirement and most recently recruitment. Michelle has worked for the Rockingham County School Board and Western State Hospital in both HR Generalist and Recruitment roles.
Michelle is currently a Human Resources Specialist supporting and serving the staff of JMU Facilities Management in the areas of recruitment, compensation, classification, policy interpretation, departmental transactions, special projects, and database management.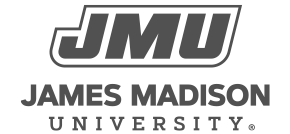 800 South Main Street
Harrisonburg, VA 22807
Contact Us