May 17, 2019
Perm Posting Notices
This notice of filing is being posted as required by the Code of Federal Regulations (CFR) › Title 20 › Chapter V › Part 655 › Subpart H › Section 655.734. Hard copies of the notice may also be found in the Center for Global Engagement and in the Human Resources lobby. Please note that this is not an open position.
Internal Posting Notice of H-1B nonimmigrant employment
Job Title:  Information Technology Specialist II   
Employer: James Madison University
Job Location: JMU Main Campus
Occupational Classification:  15-1132
Number of H-1B nonimmigrants sought for employment: 1
Job Description:  Provide business solutions and application development for web-based systems. . Organizes, designs, codes, tests and implements solutions. Develops and maintains computer prog rams using PeopleTools (Application Designer, PeopleCode, Application Engine, Data Mover, HTML), Mass Change, COBOL, SQR, Java, .Net, PL/SQL and SQL.  Support customers by resolving issues in a customer friendly manner. Supports team efforts in regard to major upgrades to new releases of the software. Diagnoses and resolves problems. Works with other information system, technical services, and desktop services staff as necessary in the resolution of technical problems. Provides support in team effort of customization analysis and re-application of customization, where appropriate.
Requirements: Bachelor's degree in Information Technology or related field
Full/part-time: Full time             
Wage/salary: $55,136 
Period of employment: 10/13/2018 – 10/12/2021
If interested, the LCA will be available for public inspection at JMU's Office of International Programs, 800 S. Main Street, MSC 5731, Harrisonburg, VA 22807 Complaints alleging misrepresentation of material facts in the labor condition application and or failure to comply with the terms of the labor condition application may be filed with any office of the Wage and Hour division of the United States Department of Labor. 
---
For additional information, please refer to the Center for Global Engagement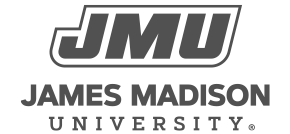 800 South Main Street
Harrisonburg, VA 22807
Contact Us