Wage and Part-Time - Policy, Practices, and Compliance
Step 1: Click here to reviewa Summary of Key Policies of importance to all university employees. After reading the policy information, sign and submit the acknowledgement page.
The signed Policy Acknowledgement becomes part of your official personnel file in Human Resources.
Step 2:  As a new Wage or Part-Time Employee you should review these two policies
As a New Wage Employee, you should also review this policy
Questions about these policies should be directed to your supervisor.
Step 3:  Complete the online Compliance Training modules within 30 days of hire and during your regularly scheduled workday.
Alcohol and Other Drugs (30 minutes)
Preventing Workplace Violence (30 minutes)
Terrorism and Security Awareness (45 minutes)
Workplace Dispute Resolution (30 minutes)
Title IX training module (20 minutes)
Please note: New employees will need their JMU electronic ID and password to access the online modules from HR's Compliance Training webpage. After completing each module, you will need to take a brief quiz related to the material you just viewed in order to verify that you have met this mandatory new employee training requirement.
Step 4:  Wage Employees Should Review the Wage Employee Handbook.

The Wage Employee Handbook is designed to outline the duties, rights and responsibilities of wage employees and to be a guide for the relationship between wage employees and the university.
Contact
If you have questions, please feel to contact Human Resources at 540/568-6165.
Secondary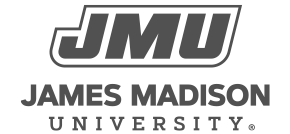 800 South Main Street
Harrisonburg, VA 22807
Contact Us