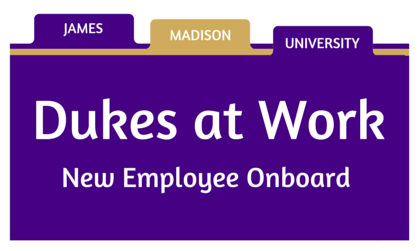 Our Dukes at Work onboard program was designed by Human Resources to ease and enhance the transition of new employees to the JMU community.
Welcome New Wage and Part-Time Employees

Now that you have accepted a Wage or Part-Time position at JMU, you are ready to take the first steps in becoming a JMU employee.  
Click the boxes below to access the new hire documents, benefits information, required policies and practices learning modules and new employee events and resources relevant to your employment classification.