June 3, 2021
The Southern Association of Colleges and Schools Commission on Colleges (SACSCOC) requires JMU to collect and centrally maintain information related to the educational credentials of all full-time and part-time instructional faculty members (this also includes student teacher supervisors). This documentation is held in Human Resources. 
Transcript Guidelines
The documentation guidelines of SACSCOC require an employee's official transcript of the highest degree attained. If that degree is not directly related to the teaching assignment, an official transcript of the degree that is relevant to the teaching assignment must also be submitted.
Transcripts from Foreign Institutions
JMU Policy 2101: Faculty Hiring Procedures requires JMU to obtain a detailed credential evaluation report for transcripts issued by a foreign institution.
See below for a list of companies that provide credential evaluation services for degrees from foreign institutions:
Educational Perspectives
A2Z Evaluations
Educational Credential Evaluators, Inc.(ECE)
Global Credential Evaluators (GCE)
International Education Research Foundation
Josef Silny
World Education Services (WES)
JMU does not accept authentication reports from:
The Degree People.com
Foreign Credentials.com
If using a company that is not on the above list, SACSCOC and Human Resources will determine if the report meets JMU requirements.
The original authentication report must be sent to:
JMU – Human Resources
Attn: Alicia Proctor
752 Ott Street
MSC 7009
Harrisonburg, VA 22807
Allow for a 5 to 10 day turnaround for the report to be processed.
An official English translation may be required. Translation services may be obtained from any member of the American Translators Association. Allow for a 2 to 5 day turnaround for translation services.
If you have questions or need more information to help ensure that the university complies with this important requirement, please call Alicia Proctor at (540) 568-4473, proctoan@jmu.edu.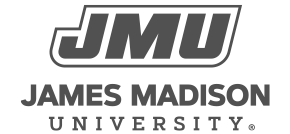 800 South Main Street
Harrisonburg, VA 22807
Contact Us