December 4, 2019
What is PositionLink? PositionLink is an easy-to-use web version of parts I and II of the Employee Work Profile (the position description) for classified employees. PositionLink uses the JobLink (PeopleAdmin) platform which streamlines the creating, updating and reporting of changes to parts I and II of the EWP.
Who uses PositionLink? Current supervisors and reviewers of classified employees will have access to their employee's EWP, to create and update them as necessary throughout the year. Current classified employees' EWPs will need to be updated in the system whenever changes to the position occur, including: core responsibilities, measures, supervisor, special assignments, etc. The annual performance evaluation process offers a great opportunity to make any necessary changes to the EWP.
How to use PositionLink: If you are a supervisor and/or reviewer of classified employees, or if managing the EWP process is one of your primary responsibilities, you will need to learn how to use the PositionLink system. We strongly encourage you to attend one of the sessions offered through the Talent Development Department. Additionally, HR Consulting Services can assist you with the entire PositionLink process.
Click here to log in to PositionLink
Additional Resources
Contact Information
Morgan Hijjeh, HR Consulting Services Assistant: (540) 568-7247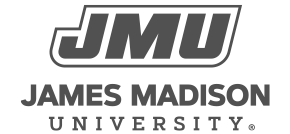 800 South Main Street
Harrisonburg, VA 22807
Contact Us