Frequently Asked Questions
Group Long-Term Care Insurance
---
What does Long Term Care Insurance cover?
Long Term Care Insurance covers nursing home care, at home care to assist with bathing, eating or other activities of daily living.
Who is the provider of long term care coverage for the state of Virginia?
Genworth Life Insurance Company is the insurer for the program.
If you are between the ages of 18 and 79, you are eligible to apply for coverage in the long-term care insurance program if you are a:
State employee or faculty member who works at least 20 hours a week.
Deferred member who is vested (you have at least five years of service credit).
Retiree receiving a VRS administered benefit.
Retiree of a Virginia public college or university.
If you are eligible to apply for coverage in the program, select family members between the ages of 18 and 79 also may apply.  Family members include a spouse, adult children, parents, parents-in-law, and step parents, step parents-in-law, grandparents, grandparents-in-law, step grandparents and step grandparents-in-law.
If you apply within 60 days of employment, you do not have to provide proof of good health (evidence of insurability). Evidence of insurability is required for any family members who apply, if you apply after 60 days from your employment date, or if you are a deferred member or retiree.
How do I pay for the coverage?
You can arrange to pay the premiums through monthly electronic fund transfer from your checking or savings account. You can also pay through a direct bill from Genworth on a quarterly, semi-annual, or annual basis and your premiums may be reduced.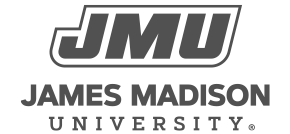 800 South Main Street
Harrisonburg, VA 22807
Contact Us