Honors College: Virtual Summer Springboard
June 4, 2020
Welcome Class of 2024! We look forward to sharing with you information about the Honors College and offering an opportunity for you to meet other fellow students and answer questions. You are invited to join any of our Zoom sessions throughout the summer on our social media platforms (Facebook or Twitter).
Transfer Springboard, June 3, 12 pm 
First Year Summer Springboard. Join any of these available sessions!
Password: JMUDUKES (56838537); Meeting ID: 750 002 7022 for all sessions.
Want a FREE Shirt? Take part in our Class of 2024 Social Media Challenge. Learn more!
Summer Orientation FAQ's

Questions? 
Contact Dr. Alysia Davis, Director of Student Engagement at davis4am@jmu.edu.
Honors College
Hillcrest
MSC 1501
251 Warren Service Drive
Room 105
Harrisonburg, Virginia 22807
Hours of operation:
Mon - Fri: 8 a.m. - 5 p.m.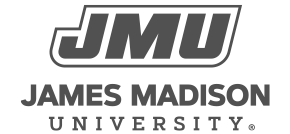 800 South Main Street
Harrisonburg, VA 22807
Contact Us