Edith S. Rowley Honors Scholarship
January 9, 2020
Scholarship Overview
The Edythe Rowley Honors Scholarship was founded in 1988 to assist Honors Program students in their scholarly endeavors. The funds of this scholarship can assist with conference travel, senior project expenses, study abroad, internship expenses and more.
To find out more, or to apply, visit the Honors College Scholarship page, or call 540-568-7728.
Need Based
No
Eligibility Criteria
Freshmen, Sophomore, Junior, Senior

Special application requirements 
Would you like to support Honors?
Click here to donate now!
Honors College
Hillcrest
MSC 1501
251 Warren Service Drive
Room 105
Harrisonburg, Virginia 22807
Hours of operation:
Mon - Fri: 8 a.m. - 5 p.m.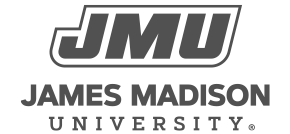 800 South Main Street
Harrisonburg, VA 22807
Contact Us