Parker Family Scholarship in Support of the Honors College Study Abroad Programs
January 9, 2020
Scholarship Overview
The Parker Family Scholarship in Support of the Honors College Study Abroad Program was developed to benefit an outstanding undergraduate student scholar who wishes to study abroad. To qualify for this scholarship the student must: be an outstanding freshmen or sophomore in good academic standing and enrolled in the Honors College; have an expressed interest in participating in one of the Honors College study abroad programs; and demonstrate financial need as determined by the Office of Finanical Aid and Schlarships. Selection of recipients will be made in a manner determined at the discretion of the Dean of the Honors College.

To find out more, or to apply, visit the Honors College Scholarship page, or call 540-568-7728.
Need Based
Yes
Eligibility Criteria
Freshmen, Sophomore
Special application requirements
This scholarship specifies a "need component". To be eligible you MUST HAVE A CURRENT FAFSA on-file with the James Madison University Office of Financial Aid. 
 Would you like to support Honors?
Click here to donate now!
Honors College
Hillcrest
MSC 1501
251 Warren Service Drive
Room 105
Harrisonburg, Virginia 22807
Hours of operation:
Mon - Fri: 8 a.m. - 5 p.m.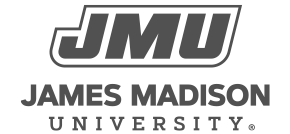 800 South Main Street
Harrisonburg, VA 22807
Contact Us