Amy is a senior Trumpet performance major with minors in Honors Interdisciplinary Studies and Environmental Humanities. She is a member of the Honors Teaching Fellows, Honors Ambassadors, JMU Brass Band Club, and JMU International Trumpet Guild. She enjoys cooking, baking, folding origami cranes, and making music with friends. Amy looks forward to helping Dr. Davis, Director of Student Engagement, plan more engagement opportunities for Honors College students.
Honors College
Hillcrest
MSC 1501
251 Warren Service Drive
Room 105
Harrisonburg, Virginia 22807
Hours of operation:
Mon - Fri: 8 a.m. - 5 p.m.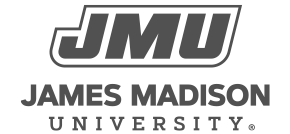 800 South Main Street
Harrisonburg, VA 22807
Contact Us