Zach is currently a first year History major and Secondary Education minor. Being a military child he has had some difficulty answering the question "Where are you from?" Zach was born in Pittsburgh, Pennsylvania, but currently lives in Norfolk, Virginia which is about 3-4 hours away from Harrisonburg. Upon graduation Zach plans to begin teaching history in high school and later working toward a doctoral degree to possibly become a history professor. Zach is so excited to be a part of the Honors College team and can't wait for the future up ahead.
Honors College
Hillcrest
MSC 1501
251 Warren Service Drive
Room 105
Harrisonburg, Virginia 22807
Hours of operation:
Mon - Fri: 8 a.m. - 5 p.m.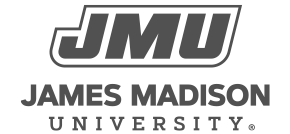 800 South Main Street
Harrisonburg, VA 22807
Contact Us