Beth graduated from JMU (Madison College) with a B.S. in Medical Technology in 1975, and specialized in Clinical Microbiology. She is semi-retired and prior to joining the Honors College staff she served as a contractor with Sentara RMH Medical Center assisting patients with securing Medicaid, insurance and Social Security disability. Beth's work history includes the National Institutes of Health and the Food and Drug Administration. She resides in Harrisonburg with her husband Charles. She enjoys floral design, singing in her church choir, serving the community and spending time with her grandson.
Honors College
Hillcrest
MSC 1501
251 Warren Service Drive
Room 105
Harrisonburg, Virginia 22807
Hours of operation:
Mon - Fri: 8 a.m. - 5 p.m.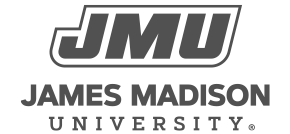 800 South Main Street
Harrisonburg, VA 22807
Contact Us