Raquel is passionate about building capacity for nonprofits and the people who power them by ensuring they have the tools and resources they need to lead effectively, center equity in their work, and maximize community impact. As the Senior Membership Manager for the Center for Nonprofit Excellence, Raquel connects nonprofits and leaders in the community with the programs, networks, and resources that will help them reach their full mission potential. She is the former Program Director of the Robert H. Smith Center for the Constitution at James Madison's Montpelier. Raquel received her B.A. in Sociology at the University of Virginia, and MPA in Nonprofit Management from James Madison University.
Honors College
Hillcrest
MSC 1501
251 Warren Service Drive
Room 105
Harrisonburg, Virginia 22807
Hours of operation:
Mon - Fri: 8 a.m. - 5 p.m.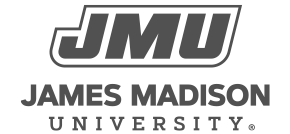 800 South Main Street
Harrisonburg, VA 22807
Contact Us