Will Cassell: Secretary ('97)
Will is an alumnus of the JMU College of Business, and received his Computer Information Systems degree in 1997.  He also received his Masters of Banking from Louisiana State University.
Since leaving JMU, Will has worked at Capital One in a variety of roles across the Credit Card and Banking sectors.  He currently leads a team focused on creating innovative data products to help detect and prevent bank fraud.  He has an extensive expertise in building and leading data analytic teams.
Will has consistently been involved in supporting JMU since graduation, and in addition to his work with the JMU Honors College, he is also an avid fan and supporter of the JMU Duke Club and our athletic teams. 
Honors College
Hillcrest
MSC 1501
251 Warren Service Drive
Room 105
Harrisonburg, Virginia 22807
Hours of operation:
Mon - Fri: 8 a.m. - 5 p.m.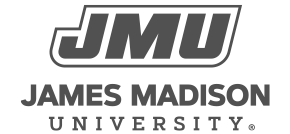 800 South Main Street
Harrisonburg, VA 22807
Contact Us