Dr. Casey Boutwell graduated with distinction with a Physics BS from James Madison University ('08) and is now an expert at university technology commercialization.  He earned his Ph.D. in Optics from the University of Central Florida developing optoelectronic sensors to detect ultraviolet radiation, resulting in two granted patent applications.  This patent experience led to his role supporting technology transfer at NC State University, where he earned his MBA. 
Casey's broad patent strategy and commercialization responsibilities included many domains of engineering and resulted in over 20 negotiated license agreements, including many with startups.  Casey now works directing commercialization and business development at the National Science Foundation's ASSIST Engineering Research Center.  There, he identifies and supports commercial opportunities related to wearable systems for medical technology.
Honors College
Hillcrest
MSC 1501
251 Warren Service Drive
Room 105
Harrisonburg, Virginia 22807
Hours of operation:
Mon - Fri: 8 a.m. - 5 p.m.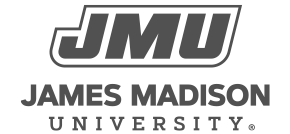 800 South Main Street
Harrisonburg, VA 22807
Contact Us