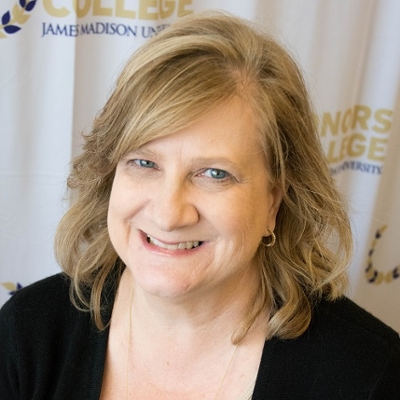 Chair, Honors Advisory Council

A passionate and strategic-minded nonprofit executive, Mary Beth McIntire has provided decades of sound leadership that has strengthened philanthropic efforts and relationships in the community for the nonprofits she has served. A seasoned advancement professional, Mary Beth has more than twenty years of experience and her skills include addressing change within organizations, along with directing key business, bottom-line, program, cultural, and mission challenges. She is able to lead organizations through strategic planning, problem solving, culture change, fundraising, and strategic partnership development.
Mary Beth is currently the Chief Program Office for the Medical Society of Virginia. She has held leadership positions with Comfort Zone Camp, Library of Virginia, and United Way of Greater Richmond. She received her B.S. from the James Madison University ('86) and her MBA from Virginia Commonwealth University ('02).