New procedures for Honors option contracts and proposals
August 24, 2020
August 2020
The Honors College has developed new procedures for submitting and approving honors option contracts and proposals. Highlights of this process include:
Contract form and proposal submitted electronically by student to honors@jmu.edu. 
Signatures of student and instructor are no longer required. 
Hard copies will not be accepted by the Honors College.
The Honors College will seek approval from the instructor via email.
Detailed instructions on this new process, as well as the modified honors option contract form, can be found in the honors option section of the Honors College Handbook. Please read this information carefully.
We will continue to accept proposals using the old application form (with the signature lines) for students submitting honors options in Fall 2020.
Questions? Contact honors@jmu.edu. 
Honors College
Hillcrest
MSC 1501
251 Warren Service Drive
Room 105
Harrisonburg, Virginia 22807
Hours of operation:
Mon - Fri: 8 a.m. - 5 p.m.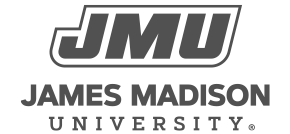 800 South Main Street
Harrisonburg, VA 22807
Contact Us