Honors College Statement on Grades and GPA
September 18, 2020
September 2020
Due to the ongoing challenges to education and learning posed by the pandemic, the Honors College is waiving our minimum GPA requirement indefinitely.
We hope you will continue to strive for success as your situation allows, and we hope we can help you reach your goals. We also recognize that the disruption caused by the sudden shift to online classes, as well as the ongoing general uncertainty about the future, makes for a challenging environment for many of us. Yes, grades are important. But so is our health and well-being, both physical and mental. If you're not able to perform at your best right now, we understand and we support you. Sometimes there are more important things to focus on.
Let us know if there are ways we can support you. Feel free to reach out to any member of the Honors College staff. 
Honors College
Hillcrest
MSC 1501
251 Warren Service Drive
Room 105
Harrisonburg, Virginia 22807
Hours of operation:
Mon - Fri: 8 a.m. - 5 p.m.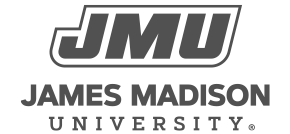 800 South Main Street
Harrisonburg, VA 22807
Contact Us