Graduate School: Fall Orientation
March 6, 2020
Thursday, August 13, 2020
MADISON UNION BALLROOM, 5th floor Warren Hall 
Although the orientation is not mandatory, you are strongly encouraged to attend. All of the sessions offered during orientation are optional, so you have the opportunity to attend whichever sessions will be most relevant and helpful to you. You are encouraged to participate in the entire orientation, and yet you are free to attend relevant sessions based on your own availability and time constraints. 
There is no charge to attend the orientation, however we do ask that you register so that we have an accurate account of attendance. 
Register here for August orientation. 
---
August 13 Location - Madison Union Ballroom
The Madison Union Ballroom is located on the 5th Floor of Warren Hall. - JMU Campus Map - Bluestone Area
Warren Hall does have an elevator to assist you with reaching the 5th floor. 
At this time, we will not have the ability to allow participation via the internet. 
---
Agenda - tentative, changes to sessions are possible!
8:30 – 9:00 am           Check-in (Madison Union Ballroom)
Services Café'  (Vendor Exhibit) 8:30 am – 9:30 am (Madison Union Ballroom)
9:00 – 9:05 am           Welcome (Madison Union Ballroom)
9:05 – 9:45 am           General Session 1: Grad Success/ Professional Development (Madison Union Ballroom)
University Libraries
General Graduate School Policies

Continuous enrollment
Grading
Honor Council/policy

Online Resources 
Grant opportunities (travel grants, global opportunity grants)
Professional Development opportunities (Three Minute Thesis Competition, Showcase of Graduate Scholarship)
Access and Inclusion
THRIVE
9:45 – 10:15 am        Session 2: What to Expect
Making the Transition from Undergraduate to Graduate (Madison Union Ballroom)
OR
Becoming a Doctoral Student  (TBD)
10:15-10:25am            Break
10:25-11:15 am          Session 3: Nitty Gritty
Learning Strategies/ Time Management (Madison Union Ballroom)
OR
Graduate Assistant Session (for students with an assistantship) (TBD)
11:15 - 11:45 am        Graduate Student Life presentation and social with the GSA/Graduate Student Association (Madison Union Ballroom)
11:50 -                         Lunch Groups 
Post- lunch                 Free time/ Self-Guided tours - visit the SSC, UREC, Forbes Center, Libraries (East Campus (Rose) and West Campus (Carrier))
1:30-3:30 pm          Session for International Students - (CGE- Center for Global Engagement, Madison Hall 2nd floor). This session will address your many questions, comments and concerns related to living abroad and your immigration status. The International Student & Scholar Services staff is not only eager to help you transition and be successful, but also to get to know you.
---
Parking: 
The closest Commuter Student parking is in Grace Street Parking Deck  - Campus Parking Map  - Lot C4 or the Chesapeake Avenue and Warsaw Avenue Parking Decks are the next closest parking areas. 

You will need to obtain your campus parking pass from Parking Services prior to parking in designated commuter spots on campus, or risk receiving a ticket. Visit parking services (http://www.jmu.edu/parking) for information on purchasing your parking pass online, fees, and parking areas. You may also visit the Parking Services office, located in the Champions Drive Parking Deck, in person. 
You may also want to download the free JMU Parking App, that will inform you if spaces are available in various parking decks. 
Please contact The Graduate School (grad@jmu.edu or 540-568-6131) if you may require assistance to access and participate in the event. (wheelchair, walking, interpretation services, etc.) A staff member will contact you to ensure that you have the assistance you need. 
The Graduate School
Madison Hall
MSC 6702
100 E. Grace Street
Harrisonburg, Virginia 22807
Hours:
Mon - Fri: - 8 am - 5 pm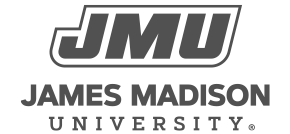 800 South Main Street
Harrisonburg, VA 22807
Contact Us