China: What Should I Know
GAOKAO:  Students learn for the test (Burkhoff, 2015).   

The Chinese system for college application consists of a national entrance exam called the gaokao that all students must pass in order to apply to Chinese universities. This entrance system affects the educational culture of students in secondary school, as preparation for the gaokao is one of the most important purposes of secondary school.
Many students focus on rigorous academic preparation with less regard to extracurricular activities, as compared to US students who are preparing for college entrance. This also means that critical thinking skills may be overshadowed by memorization and gaokao-taking skills. 

Students "clump" for a reason

China is a more collectivist society and grouping behavior is more common. 
Challenges in understanding second-language instruction also contribute, as do barriers to integration into American college and university culture. 

Academic Expectations

It is widely believed that plagiarism is more prevalent in China than in the Western world.  Speculation is that this is due in large part to the ways in which Chinese children are educated. 

From grade school on, they are taught to memorize and repeat words from great scholars, often without knowing or caring who they are quoting. 

The collective knowledge is much more important than the individual knowledge. 

Intellectual rights have a different meaning in this context; in fact, quoting one's own words can be seen as boastful and rude – how can you dare to know more than the scholars/leaders that came before you? 

From this context, it is easy to see how difficult it might be for Chinese students to come to the United States and be able to fully understand and appreciate the value that is placed on honesty, academic integrity, and independent thinking.  
Center for Global Engagement International Student and Scholar Services
Madison Hall
MSC 5731
100 E. Grace Street
Room 2nd Floor
Harrisonburg, Virginia 22807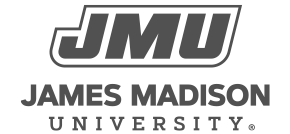 800 South Main Street
Harrisonburg, VA 22807
Contact Us