Study Abroad Update on Coronavirus

March 6, 2020
Update as of February 28, 2020: JMU to close all current spring-semester study abroad programs in Italy.
---
The CDC and the U.S. Department of State have issued Level 3 travel advisories to Italy, recommending that travelers avoid all nonessential travel to the country due to COVID-19 caused by coronavirus. With this development, and in adhering to guidance from public health officials, JMU has decided to cancel all spring semester on-campus operations for Italy-based study abroad programs, including Semester in Florence and the EUPS master's program. 
We are working to support our 44 students and a small number of faculty and staff in Italy in returning back to the United States as expeditiously as possible. Arrangements are being made for students to finish classes and earn credits online after they return home. At this time, the CDC is not recommending self-isolation for those traveling to the United States from Italy.

At this point, JMU's programs in London, Antwerp, and Salamanca are still operating. The safety and security of our students is our primary goal, and we are continuing to monitor the spread of coronavirus and status of travel in and around Europe and the United Kingdom. With that, the university has not reached an official decision about the status of summer study abroad programs to Italy or other European countries.

As this is a fluid situation, we will continue to communicate directly with students abroad as well as with the JMU community on the JMU website. 
Center for Global Engagement - Study Abroad
Madison Hall
MSC 5731
100 E. Grace Street
Harrisonburg, Virginia 22807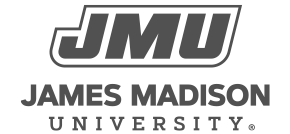 800 South Main Street
Harrisonburg, VA 22807
Contact Us