International Finance and Payments
Location
Antwerp, Belgium
Program Description
Students will receive instruction from University of Antwerp faculty members at the University facilities in Antwerp, Belgium.
Location Description
Classes will be held in Antwerp, Belgium at the University of Antwerp.
Director
Nevin Cavusoglu | cavusonx@jmu.edu | Economics
Accommodations
Students will be housed in a hotel that is a short distance from their classes. Breakfast and WiFi is included.
Students will be responsible for their own meals other than breakfast. There is a variety of restraurants and grocery stores a brief distance from the housing and classes.
Additional Items to Consider
The curriculum that is used is consistent with the curriculum presented in the States, but the instruction will be from Antwerp faculty members.
COVID-19 Location Information:
Each country has different requirements upon entry with regard to COVID-19. Please check this website for the most up-to-date information on what is required for the country (or countries) that are part of this program. Please note that this changes often, so we encourage you to check back frequently.
Applicant Criteria
Applicants must have a GPA minimum of 2.0
Course Prerequisites: ECON 200 and ECON 201
 
Junior or senior standing; others by director permission
Application Process
This list serves as an application preview. To apply, students will need to complete the following:
Study Abroad Online Application ($40 fee)
Short Essay 
Resume
Interview with Program Director may be required
Official transcript required for non-JMU students
Further details and instructions about these application requirements will be available upon log-in. 
Program Open - APPLY NOW for priority
Application Deadline
Dates
All dates are tentative and subject to change
Courses
ECON/FIN 372: International Finance and Payments (3 credits)


Courses listed here are to be used as a general guideline for program curriculum. *All courses are considered pending until approved by the Academic Department, Program, and/or College.
Cost
Center for Global Engagement - Study Abroad
Madison Hall
MSC 5731
100 East Grace Street
Harrisonburg, Virginia 22807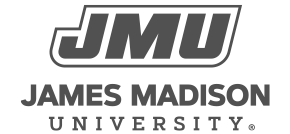 800 South Main Street
Harrisonburg, VA 22807
Contact Us