Dutch Design & Culture
Location
Amsterdam, The Netherlands
Program Description
This three-week study-abroad program focuses on exploring Dutch design and culture through engaging activities. From street art and posters to wayfinding systems and signage, The Netherlands embraces design as a part of everyday life. This course will explore past and present context, looking for resonances with design from philosophical ideologies, social and intellectual values, and achievements in the visual, literary, and performing arts.
PROJECTS
Digital photographic journals documenting street art, graphics, and architectural detail in Amsterdam and contextualizing them via digital journal entries and essays.
Students will choose from a variety of topics for an independent project that will critically address the connections between particular cultural encounters, formal instruction, and the disciplines studied.

Information Session: Exploring Dutch Design and Culture
Wednesday, October 25 | 7:30-9:00 PM (drop in anytime) | Studio Center - Seminar Room 117 | Free parking outside
Location Description
The location will be Amsterdam, The Netherlands, with a side trip to Rotterdam.
Director
David L Hardy | hardydl@jmu.edu | Graphic Design
Molly O'Donnell | odonnemc@jmu.edu | English
Accommodations
Accommodations will be provided for students through furnished housing in Amsterdam.
The program fee covers daily breakfast and dinner. An on-site orientation includes pertinent information on student housing, cultural issues, health and safety protocol, and local logistics.
A public transportation pass for the program duration and access to unlimited rides on the tram, metro, and bus in Amsterdam are included. Airport transfers upon arrival to and departure from Amsterdam are also covered by the program fee.
Activities included and covered in the program fee:
Rotterdam Day Trip
City Bike Tour
Guided Canal Tour
Street Art Tour
Visit to Stedelijk Museum
Visit to Museum Boijmans Van Beuningen
Several Studio Tour visits & lectures
Additional Items to Consider
Students will be provided a detailed itinerary and syllabi for registered courses.
A passport will be required.
Graphic Design, Industrial Design, Architectural Design, and Studio Art majors will benefit directly from this course. While coursework will relate specifically to these majors, the program is open to all and any interested students are invited to apply.
Laptop and smartphone or camera required (projects will require basic photography and access to the internet).
Applicant Criteria
Applicants must have a GPA minimum of 2.0
Open to all students, pending interview
Application Process
This list serves as an application preview. To apply, students will need to complete the following:
Study Abroad Online Application ($25 fee)
Short essay 
Interview with Program Director(s)
Official transcript required for non-JMU students
Further details and instructions about these application requirements will be available upon log-in. 
 
Application Deadline
Dates
All dates are tentative and subject to change
Courses
ART 392:
Special Topics in Art: Dutch Design & Culture (3 credits)
GRPH 392:
Special Topics in Graphic Design: Dutch Form, Style, and Context (3 credits)
Courses listed here are to be used as a general guideline for program curriculum. *All courses are considered pending until approved by the Academic Department, Program, and/or College.
Cost
Center for Global Engagement - Study Abroad
Madison Hall
MSC 5731
100 E. Grace Street
Harrisonburg, Virginia 22807
$currentPage.getStructuredDataNode('template').textValue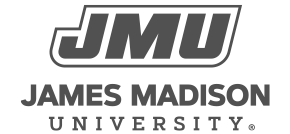 800 South Main Street
Harrisonburg, VA 22807
Contact Us