Dutch Art, Design & Culture
Location
Amsterdam, The Netherlands
Program Description
This three-week study abroad program focuses on exploring Dutch design as a normal part of everyday life. From street art & posters to wayfinding systems, transportation, and signage, The Netherlands embraces design as necessary functionalism.

The course will study design application history by exploring world-renowned museums and institutions, discovering street graphics in Amsterdam (with photographic documentation in digital journals), and visiting several Dutch design firms. A side trip will also feature an experience in Rotterdam, a city filled with modern architecture and design.
Digital photographic journals documenting street art, graphics, and architectural detail in Amsterdam, and contextualizing them via digital journal entries and essays.
Digital Journals will serve as a design research portfolio component.
Presentation of experience for School of Art, Design, and Art History in Fall 2019.
Location Description
The location will be Amsterdam, The Netherlands, with a side trip to Rotterdam.
Director
David L Hardy | hardydl@jmu.edu | Graphic Design
Molly O'Donnell | odonnemc@jmu.edu | English
Accommodations
Accommodations will be provided for students in Amsterdam.
The program fee covers several group meals which take place at restaurants or cafes. Students will also be allocated a meal stipend of 20 euro per day.
Additional Items to Consider
Students will be provided a detailed itinerary and syllabuses for registered courses. 
A passport will be required.
Graphic Design, Studio Art, Industrial Design, and Architectural Design majors will benefit directly from this course. While coursework will relate specifically to these majors, the program is open to all and any interested students are invited to apply.
Laptop and smartphone or camera required (projects will require basic photography and access to the internet).
Applicant Criteria
Applicants must have a GPA minimum of 2.0
Open to all students, pending interview
Application Process
This list serves as an application preview. To apply, students will need to complete the following:
Study Abroad Online Application ($25 fee)
Short essay 
Interview with Program Director(s)
Official transcript required for non-JMU students
Further details and instructions about these application requirements will be available upon log-in. 
 
Application Deadline
Dates
All dates are tentative and subject to change
Courses
ART 392:
Special Topics in Art: Dutch Design & Culture (3 credits)
GRPH 392:
Special Topics in Graphic Design: Dutch Form, Style, and Context (3 credits)
Courses listed here are to be used as a general guideline for program curriculum. *All courses are considered pending until approved by the Academic Department, Program, and/or College.
Cost
Center for Global Engagement - Study Abroad
Madison Hall
MSC 5731
100 E. Grace Street
Harrisonburg, Virginia 22807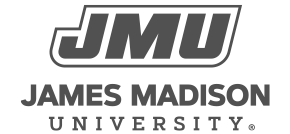 800 South Main Street
Harrisonburg, VA 22807
Contact Us