Faculty Dependent Scholarship Endowment Endeavor
What is the Faculty Dependent Scholarship Endowment?
This endeavor, once fulfilled, will help provide the Madison Experience to children of our faculty. Your gift to this fund will support the families of the people who are at the heart of JMU's engaged-learning environment.
When total gifts to the fund reach or exceed the required $25,000, the endowment will be available to offset tuition expenses for instructional faculty members' dependent children attending JMU.  Faculty Dependent Scholars must be dependents of JMU faculty members, maintain 3.0 GPAs, and will be selected in a manner determined by the Faculty Senate in accordance with the university's guidelines for awarding scholarships.
Support the JMU faculty and their families who make Madison a special place.  Give to the Faculty Dependent Scholarship Endowment today!
Advancement Gifts & Records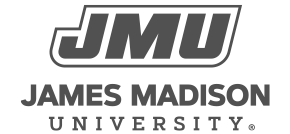 800 South Main Street
Harrisonburg, VA 22807
Contact Us