Geology and Environmental Science - Minors
December 11, 2020
Geology Minor
The requirement for a minor in geology is a minimum of 18 credit hours of geology approved by the students geology advisor.  This generally includes only one 100-level course.
Geophysics Minor
The minor in geophysics is a new interdisciplinary minor, with required coursework coming from Math and either Geology or Physics, and electives coming from a selection of Astronomy, Chemistry, Geography, Geology, Math, or Physics courses. The requirements for a geophysics minor are a minimum of 21 credits selected from an approved list of courses. No more than 10 credits from the geophysics minor may be used to double count with a major. Please contact a geology advisor for more details.
Environmental Minors
Courses offered in the department also contribute to the Environmental Management, Environmental Science, and Environmental Studies minors. More details on the environmental minors are available at the JMU Environment website.
Department of Geology and Environmental Science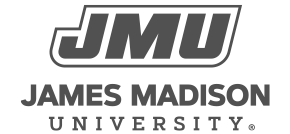 800 South Main Street
Harrisonburg, VA 22807
Contact Us