Guest Speaker - Dr. Bethany Miller
April 21, 2021
 "Forging Forward: DEI and Learning Outcomes"
This talk by Dr. Bethany Miller of Macalester College was presented to the JMU community on March 29, 2021. To view the recorded version, follow this link.
You'll need to enter your JMU eID and password.
Follow up sessions with Dr. Bethany Miller will be held on:
Session 1, Monday April 12th from 4:00pm-5:00pm (open session) Presentation
Session 2, Wednesday April 14th from 10:00am-11:00am (STEM emphasis) Presentation
Session 3, Wednesday April 14th from 1:30pm-2:30pm (Arts & Humanities emphasis) Presentation
Space for these sessions is limited. If you did not register for the live talk on March 29 but watched the recording and are interested in attending a follow up session, please email gened@jmu.edu to see if space is available.
 Additional Resources from March 29th Talk:
Bio: 
Bethany joined the Institutional Research office at Macalester College in 2020.  She received her Ph.D. in Research, Evaluation, Statistics, and Assessment from the University of Southern Mississippi. Prior to entering the field of institutional research and assessment, Bethany spent many years in secondary and post-secondary education as an instructor of English literature as well as various research and statistics courses. Her research interests include equity, collaboration, student success, and inclusive excellence. She is active in regional and national organizations related to Institutional Research and Assessment including Association for Institutional Research (AIR), Higher Education Data Sharing Consortium (HEDS), and Association for Institutional Research of the Upper Midwest (AIRUM); and is a frequent presenter at regional and national conferences on topics related to institutional research, assessment, and student success. She has recently presented at the AIR Annual Forum, IUPUI's Assessment Institute, AAC&U Gen Education, Pedagogy, & Assessment Conference, and the AAC&U Annual Meeting. https://www.macalester.edu/ir/contactus/bethanymiller/
General Education
Gabbin Hall
MSC 1104
971 Madison Drive
Room 110
Harrisonburg, Virginia 22807
Hours
Mon-Fri from 8:30-5:00
Closed for lunch 12-12:30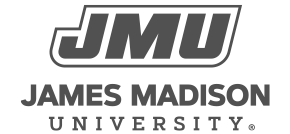 800 South Main Street
Harrisonburg, VA 22807
Contact Us