General Education Graceful Pivot Award
October 12, 2020
Did your efforts to quickly pivot from face-to-face to an online format last Spring yield some positive surprises in your Gen Ed classes? If your pivot was innovative, effective, and informed your teaching for this Fall, Gen Ed would like to recognize your success (and survival!).
This year, the General Education Council seeks to recognize faculty who successfully transitioned their courses in creative, impactful, and meaningful ways with The General Education Graceful Pivot Awards. Faculty teaching a General Education course in spring semester 2020 may be nominated by a colleague or student or they may self-nominate.  More than one award will be given.
SUBMISSION GUIDELINES
Nomination Deadline: Thursday, 22 October 2020
Nominations should be sent to gened@jmu.edu with the faculty name, course title and number, and a sentence describing the successful pivot. Nominees will be contacted to provide supporting materials.
Self-nominees will submit their materials by the deadline below.
Submission Deadline: Thursday, 5 November 2020
Materials to submit are at the discretion of the nominee but should include:
Statement of no more than 500 words explaining:

 

the instructional changes
an evaluation of their success
an explanation how these changes inform one's teaching after Spring 2020.
Targeted and exemplary supporting materials may be included at the discretion of the nominee. These may include:
Syllabus of Spring 2020 General Education course (with and without adaptations)
Evidence of the instructional pivot, such as different assignments, changes to assignments, assessment materials, examples of student work, or teaching approach 
Selected student evaluations, or other student feedback on this course/instruction 
Revised Syllabus for the Fall 2020 incorporating lessons learned from Spring 2020
A committee of faculty teaching in the General Education program will review submitted materials and determine the awards.
Questions may be addressed to Elizabeth T. Brown brownet@jmu.edu  
General Education
Mountain Hall
MSC 1104
971 Madison Drive
Room 110
Harrisonburg, Virginia 22807
Hours
Mon-Fri from 8:30-5:00
Closed for lunch 12-12:30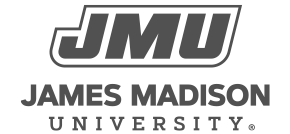 800 South Main Street
Harrisonburg, VA 22807
Contact Us