Foreign Languages, Literatures, and Cultures - Volunteer

Opportunities to Volunteer and Practice a Language
Med-Life
MEDLIFE is an organization whose mission is to help families achieve greater freedom from the constraints of poverty, empowering them to live healthier lives. They carry out their mission by improving the communities' access to MEDs: Medicine, Education and community Development.
The JMU MEDLIFE chapter meets monthly to organize fundraising activities, volunteering opportunities in Harrisonburg, and mobile clinics in developing countries (Peru, Ecuador, and Tanzania). 
MEDLIFE Mobile Clinics bring primary care medical services to individuals and families who otherwise lack access to quality health care. Our chapter organizes 1-2 weeks volunteer trips during the Winter and Summer breaks.
Foreign Languages, Literatures, and Cultures
Keezell Hall
MSC 1802
921 Madison Drive
Room 301
Harrisonburg, Virginia 22807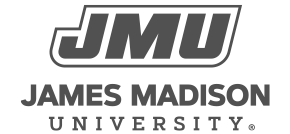 800 South Main Street
Harrisonburg, VA 22807
Contact Us