Philosophy and Religion
Philosophy colloquium: Travis Rieder (Johns Hopkins)
Fri, 19 Feb 2016 3:30 PM - 5:00 PM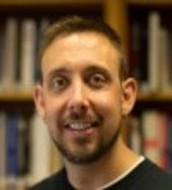 "Toward a Small Family Ethic" will be presented by Dr. Travis Rieder (Berman Institute of Bioethics, Johns Hopkins University) in Cleveland Hall 114, from 3:30-5:00 on Friday, February 19th. 
Here is a short summary of the talk:
The goal of this talk is to ask some very unpopular questions: Is there anything wrong with having a big family? Could there be anything wrong with having kids, period? Most people would never even take such questions seriously. Having children is largely seen as a good thing; our parents pressure us to 'give them grandchildren', and we throw parties for expecting parents. Indeed, it is often taken to be the case that the childless are the ones who must justify their lifestyle.
I will argue that today, in a world of more than 7 billion people, on the brink of catastrophic climate change, that assumption is wrong. The childless do not need to justify their lifestyle, but the rest of us do. And that justificatory burden goes up, I suggest, as the number of children we have goes up. This leads me to support what I call a 'small family ethic', which calls on us to have two or fewer children.