Furious Flower
Gwendolyn Brooks Centennial Poetry Prize winners - reading
Mon, 17 Apr 2017 4:00 PM - 5:00 PM
4 p.m.
Festival Conference & Student Center (directions and map)
Highlands Room
This event is free and open to the public. Find parking information at the bottom of this page.
The Furious Flower Poetry Center presents the Gwendolyn Brooks Centennial Poetry Prize as part of its National Poetry Month celebrations. The prize honors Brooks, born 100 years ago on June 7, 1917, and the first African American to win the Pulitzer Prize for her 1949 book, Annie Allen. An elder of Black Arts, she was well-known for her support of up-and-coming writers, and our national prize seeks to continue her legacy by providing both recognition and financial support to emerging poets.  
The winner, honorable mention, and contest judge Patricia Smith will read their original work at JMU's Festival Conference & Student Center in the Highlands Room at 4 p.m. on Monday, April 17. The prize will be presented by Brooks' daughter, Nora Brooks Blakely, who is the author of Seasons: A Gwendolyn Brooks Experience.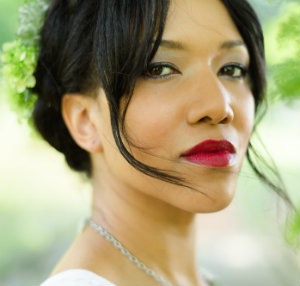 THE WINNER of Furious Flower's prestigious prize is Tiana Clark of Nashville, TN. She is the author of Equilibrium, selected by Afaa Michael Weaver for the 2016 Frost Place Chapbook Competition sponsored by Bull City Press. She is also the winner of the 2016 Academy of American Poets University Prize and 2015 Rattle Poetry Prize. Clark is currently an MFA candidate at Vanderbilt University where she serves as poetry editor for Nashville Review. Her writing has appeared in or is forthcoming from the New Yorker, American Poetry Review, Best New Poets 2015, Crab Orchard Review, Indiana Review, Southern Indiana Review, Muzzle Magazine, Thrush, The Journal, and elsewhere.
Clark grew up in Nashville and southern California. She is a graduate of Tennessee State University where she studied Africana and Women's studies. She has received scholarships to The Sewanee Writers' Conference, The Frost Place Poetry Seminar, and The New Harmony Writers Workshop and received funding from the Nashville Metropolitan Arts Commission for her community project, Writing as Resistance, which provided creative writing workshops for trans youth. Find her online at tianaclark.com.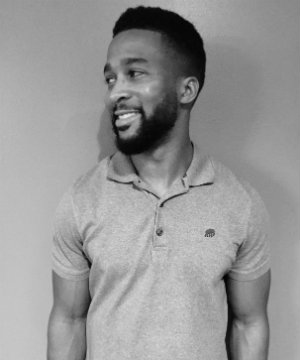 HONORABLE MENTION goes to Clemonce Heard of Stillwater, OK. A poet from the well-seasoned city of New Orleans, Heard is cofounder of Brainy Acts Poetry Society (BAPS), a spoken word student organization established in 2010 at Northwestern State University of Louisiana. He is also the poetry editor at Door is a Jar online literary magazine. Heard is currently working on his MFA in Poetry at Oklahoma State University. 
Congratulations, too, to our finalists:
Sasha Banks (Brooklyn, NY)
Christina Beasley (Falls Church, VA)
Emiliy Cole (Cincinnati, OH)
David Colosi (Brooklyn, NY)
Malcolm Friend (Pittsburgh, PA)
Gabriela Garcia (Brooklyn, NY)
Virginia Henry (Oxford, MS)
Niki Herd (Houston, TX)
Carlie Hoffman (Fair Lawn, NJ)
Darrel Alejandro Holnes (New York, NY)
Ashley M. Jones (Mountain Brook, AL)
Jerico Lenk (Tampa, FL)
Sequoia Maner (Austin, TX)
Kwoya Fagin Maples (Vestavia, AL)
Irène Mathieu (Philadelphia, PA)
Nicholas Nichols (Brooklyn, NY)
Jacob Paul Patchen (Cambridge, OH)
Breauna L. Roach (Dorchester, MA)
Ilana Rocha (Edmond, OK)
Tori Sharpe (Conway, AR)
Meghan Stark (Milwaukee, WI)
Khalisa Williams (Wilmington, NC)
Keith Wilson (Chicago, IL)
For this event, guest parking without a permit is available in lots C12 and D3 from 3:30 to 5:30. All parking regulations for JMU students, faculty and staff will remain in effect, and students attending the event are required to park in appropriate student parking lots with a JMU parking permit.
Regular enforcement will continue in other parking lots, and you may receive a parking citation if parked in restricted lots. Parking is prohibited in specialty spaces such as Service Vehicle spaces, handicap spaces without proper permit, or expired meters. Parking is also prohibited in Fire Lanes.