Madison Collaborative
Got Ethics? Ethical Decision-Making in Curricular Design and Delivery (Workshop)
Thu, 14 Nov 2019 8:00 AM - 9:30 AM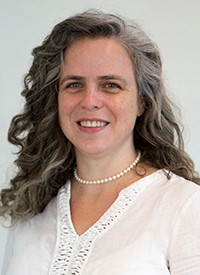 In partnership with CFI, Ethical Reasoning in Action is excited to welcome Breyette Covington, Ph.D. to lead two workshops on designing and delivering curriculum from an ethical (8KQ-centered) perspective. 
Please see the CFI event listing and REGISTER for one of these workshops: 
Thursday, November 14th, 8:00-9:30, SSC 4046
Friday, November 15th, 12:30-2:00, Rose Library 3311
Description: When designing and delivering course content in higher education, it may not always be intuitive for instructors to be aware or mindful of their own ethical decision-making processes. This workshop presents a guided discussion in which participants will explore various ethical perspectives on curricular design and delivery, using JMU's Eight Key Questions. Special attention will be given to the Key Question "Responsibilities - What duties and/or obligations apply?"
Facilitator: Breyette Covington, Ph.D.