English - MacGuffin Film Journal - Submissions

April 16, 2019
Process
Those interested may submit:
5-7 page analytical papers
1-2 page reviews of films
2-3 page screenplays
Excerpts that exemplify a longer paper, review, or screenplay are also perfectly fine. Submissions may be from this year or previous years, as well. Please email work to macguffinjmu@gmail.com.
Notification
Those whose work is selected will be notified by email.
The MacGuffin staff reserves the right to make small edits to submitted work (i.e. grammar, syntax, flow, etc.). For larger edits, the MacGuffin Film Journal will contact the works' respective authors for permission.
Department of English
Keezell Hall
MSC 1801
921 Madison Drive
Room 215
Harrisonburg, Virginia 22807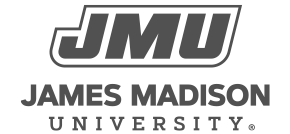 800 South Main Street
Harrisonburg, VA 22807
Contact Us