English - MacGuffin Film Journal

April 16, 2019
New Issue
Hello and welcome to the Official James Madison University MacGuffin Film Journal website.
Be sure to be on the look out for Volume 4 of MacGuffin around campus. You can pick up a free copy from the English Department's main office located in Keezell 215 (on the second floor at the back of the building).
If you have any questions or concerns about MacGuffin, feel free to email us at macguffinjmu@gmail.com
What is MacGuffin?
The MacGuffin Film Journal is a student-run, film-studies journal that features student-submitted papers, analyses, and screenplays.
Gina Doerr founded the MacGuffin Film Journal in the fall of 2007. The following spring, the journal's first issue was released.
MacGuffin is published annually through the JMU English Department. Copies are free and can be found across campus, generally around the end of April.
Department of English
Keezell Hall
MSC 1801
921 Madison Drive
Room 215
Harrisonburg, Virginia 22807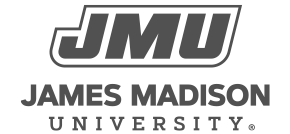 800 South Main Street
Harrisonburg, VA 22807
Contact Us