English - MacGuffin Film Journal - Contact

April 16, 2019
---
The MacGuffin Film Journal's current faculty advisor is Professor Canivell. She can be reached here:
Maria Odette Canivell
Office: Keezell 205
Phone: 540-568-6412
Email: canivemx@jmu.edu
---
If you'd like to get in contact directly with the MacGuffin staff, our email is:macguffinjmu@gmail.com.
Also, if you or someone you know is interested in helping with an upcoming issue of MacGuffin, please let us know. Help is always welcomed and appreciated.
---

JMU English Department
Address: Keezell Room 215
Phone: 540-568-6170
Fax: 540-568-2983
Department of English
Keezell Hall
MSC 1801
921 Madison Drive
Room 215
Harrisonburg, Virginia 22807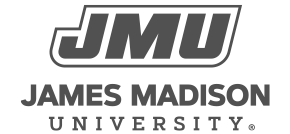 800 South Main Street
Harrisonburg, VA 22807
Contact Us