Media Fellows
Available to all JMU faculty! Our trained undergraduate tutors can offer semester-long support (online, in-class, and one-on-one) to assist your students in creating more sophisticated and professional online content.
So if you're ready to pilot a new digital assignment, interested in improving your students' digital production, or looking for a way to incorporate more 21st century skills into your curriculum, a Media Fellow can be a resource to you and your students to ensure a successful approach for your next innovative assignment! 
Submit your application by Monday, Nov 26th to be considered for a spring 2019 Media Fellow:
The Media Fellows Program
Media Fellows are offered through Digital Communication Consulting in the JMU Learning Centers. Our Media Fellows can offer a range of services to assist your students in creating more sophisticated and professional online content:
in class presentations and workshops on web builders, wordpress, digital storytelling, and effective digital communication
out of class tutoring for your students to assist in producing more sophisticated content
online website specifically tailored for your class with relevant resources, tools and websites that will enhance the digital production
The fellowship is a baseline of 40 hours across the semester. The faculty member, DigiComm Coordinator, and Media Fellow will collaborate on appropriate timelines, support services, and scaffolding for the digital assignment.
Benefits for Faculty
Faculty who incorporate sustained digital assignments in their course could benefit from a partnership, because the Media Fellow offers:
hands-on experience utilizing web builders and digital storytelling platforms and can best advise students on effective approaches, tools, and timelines
one-on-one or group consultations for more technical issues, allowing classroom time to be spent with more higher-order content
an information loop for you on the behind-the-scenes issues or concerns that your students are facing with digital assignments to improve process and production
Applications for spring Media Fellowships are due November 26, 2018.
---
Some of our recent projects
The Second Chance Podcast
The Second Chance Podcast investigates the lives of ex-convicts who learned trade skills in prison and contributed to their communities after their release. 
This site was a course-wide project: the class worked in teams to conduct research, identify potential interviewees, transcribe interviews, and work on audio editing. The professor interviewed all of the ex-convicts and two DigiComm Media Fellows, Daniel Vieth and Danielle LeFrancois, facilitated the web and audio production.
Professor: Sarah O'Connor
Course: WRTC 426, spring 2017
Web Platform: Wix
Audio editing software: Adobe Premiere
Marketing Packages
Our Media Fellow, Becky Chen, teamed up with Dr. Eric Boyd in the Marketing Department to help his students create a series of innovative content reflecting their Business-to-Business marketing topic: they created Infographics, Webinars, and shared their story through Atavist and Social Media.
This example is of one team's mock sales-analysis with a first-person description of their marketing approach for cold-pressed juice.
Professor: Eric Boyd
Course: MKTG 450, spring 2018
​Web Platform: Wix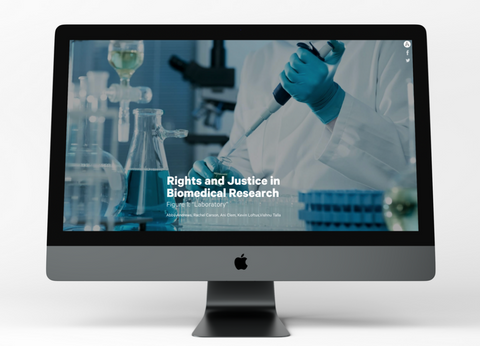 "I highly recommend applying for a digital media fellow to help in any class. The media fellows were professional, effective, and extremely helpful to my students and to myself. I have had multiple biotechnology students thank me for introducing them to tools for creating infographics, reporting that they have started using these tools in their other classes. I couldn't have done this without my media fellows!"
- Dr. Emily York, ISAT
Biotechnology Analysis
DigiComm has teamed up with Dr. Emily York's ISAT 456 course for two semesters to help her students create digital stories analyzing the ethical, legal, and social implications of biotechnology.
These projects included infographics with Piktochart and interactive content with Timeline JS and StoryMap JS. We helped the students create visual consistency across these platforms to create a professional and informative digital project. 
Professor: Emily York
Course: ISAT 456, fall 2017
​Web Platform: Atavist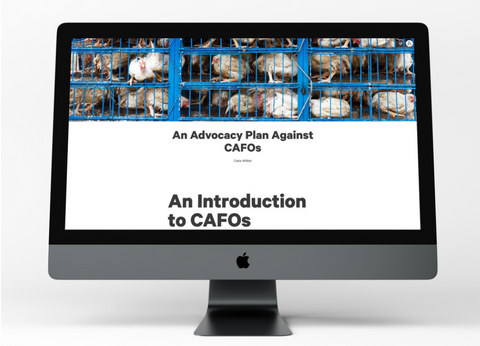 "The DigiComm Media Fellows program is a fantastic opportunity for students and faculty to learn and develop various forms of digital content. The program empowers students with skills in digital and web design that enhance and diversify the process and products of academic research."
- Dr. Case Watkins, Justice Studies
Mapping Justice
Media Fellow Teresa Cummings partnered with Chase Watkins of Justice studies to help his students investigate social justice issues through maps and complex data. 
In this coure, the students used multiple mapping programs to explore the intersection of geography and justice which culminated in a final project built in ESRI Story Maps, which offers students the abilities to create their own maps and create a narrative through multiple layers of information.  
Professor: Case Watkins
Course: JUST 301, spring 2018
​Web Platform: ESRI Story Maps
---
Didn't find what you were looking for?  
Check out our services for JMU faculty: