Isaac Mensah-Yeboah: Engagement Fellow for Basic Needs Security
Isaac is responsible for convening campus and community stakeholders to collaboratively assess and address issues of basic needs insecurity among JMU students.  Within this role, Isaac will assist in coordinating the Basic Needs Coalition and facilitating educational programs aiming to enhance food and housing security.
Bio: Isaac is from Woodbridge, Virginia, and recently graduated from JMU with a B.S. in Public Policy and Administration with a minor in political communication. He was an active member of the JMU community in areas relating to student governance, community outreach, and a number of philanthropic efforts. This year as an engagement fellow he plans on using his time to learn more about the Harrisonburg community and basic needs access pertaining to college students. In his free time he enjoys playing soccer and hanging out with his friends.
Community Service-Learning
Office Hours
Mon - Fri: 8:00 am - 5:00 pm
Student Staff: 10am-3pm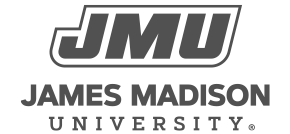 800 South Main Street
Harrisonburg, VA 22807
Contact Us