Jamie Williams: Associate Director
Jamie is the Associate Director for Local Community Engagement and is responsible for coordinating service-learning initiatives throughout the Shenandoah Valley. This includes overseeing the Community Federal Work-Study, America Reads, and Madison Community Scholars programs as well as connecting local community partners with faculty, service-learning courses, and student organizations. 
Bio:
Jamie earned her B.S. in Psychology at the University of Pittsburgh and M.Ed. in Counseling at Frostburg State University. Prior to joining JMU, Jamie worked in the non-profit, social services sector and at other institutions of higher education in similar capacities to her current role. As an AmeriCorps alumna, Jamie also still serves as an AmeriCorps Alumni Liaison. Outside of work, Jamie enjoys time with her family, being outdoors, and going on adventures.
Community Service-Learning
Office Hours
Mon - Fri: 8:00 am - 5:00 pm
Student Staff: 10am-3pm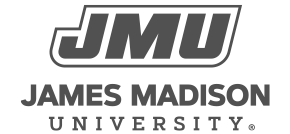 800 South Main Street
Harrisonburg, VA 22807
Contact Us