Nigel Sullivan: CS-L Graduate Assistant
Nigel is responsible for creating and implementing programming for Federal Work-Study program, as well as the Madison Community Scholars program. He also coordinates with student organizations to help plan service-learning events for student organizations, ensuring preparation and reflection.
Bio:
Nigel was born and raised in Cincinnati, Ohio. He graduated from Ohio University in 2015 with Bachelor of Specialized Studies concentrating on Psychology, Recreation, and Child & Family Studies. He is currently a first-year in JMU's CSPA program, on his way to earning a Master's degree. Nigel has a lot of experience with summer camp work, and often refers to those experiences on a daily basis. Nigel enjoys traveling, meeting new people, reading, finding awesome new music, and watching clips of Norm MacDonald.
Community Service-Learning
Office Hours
Mon - Fri: 8:00 am - 5:00 pm
Student Staff: 10am-3pm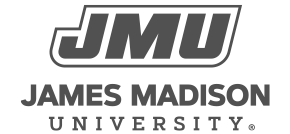 800 South Main Street
Harrisonburg, VA 22807
Contact Us